Please click here to be added to LVAC's eMail distribution list.
LVAC Stands By at SSFD 2019 Carnival
LVAC volunteers stand by for any eventuality at local events like John Jay home football games, the South Salem Library Fair, and here, at the 2019 Annual South Salem Fire Department Carnival.
Pictured here from LVAC are(l to r) Mike Kis, Rich Barry, Judy Saslow, and Kim Creedon.
Dylan Murphy photo

LVAC Participates in 2019 South Salem

Memorial Day Parade
LVAC Demonstrates CPR and AED at St. John's Community BBQ

Jim Reilly conducting a CPR / AED / Choking demonstration at the Town Park during the St. John's Episcopal Church Community BBQ. The South Salem Fire Department and Lewisboro Police also made presentations at the event.
Jim is an EMT, Crew Chief, and Ambulance Driver for LVAC as well as serving as its President for 2019.

LVAC Honors its own at the 2019 Annual Awards Luncheon on May 19, 2019

LVAC holds an annual award luncheon to recognize the all-volunteer service of its members. Invited are all LVAC volunteers as well as their family members and local dignitaries. Here are some of the top awards:

Captain's Award

Dylan Murphy, a Senior Junior Member of LVAC receives the Captain's Award from LVAC Captain Dan Murtha for his outstanding service to the Corps this past year. The photo on the right is of Dylan, and Dylan's father, mother, and younger brother.

| | |
| --- | --- |
| | |

Total Calls Awards

These awards are given to the LVAC volunteers who have responded to the largest number of calls over the past year. L to R, Alan Kaufman, Mike Kis, Judy Saslow, and Dylan Murphy. Missing: Dan Murtha

1000 Hours Awards

These awards are given to those LVAC volunteers who have been on duty 1000 or more hours in the past year. L to R, Alan Kaufman, Mike Kis, John Bergherr, Judy Saslow, Lucian Lipinsky, and Dan Murtha.
LVAC Preps For Challenging Leatherman Race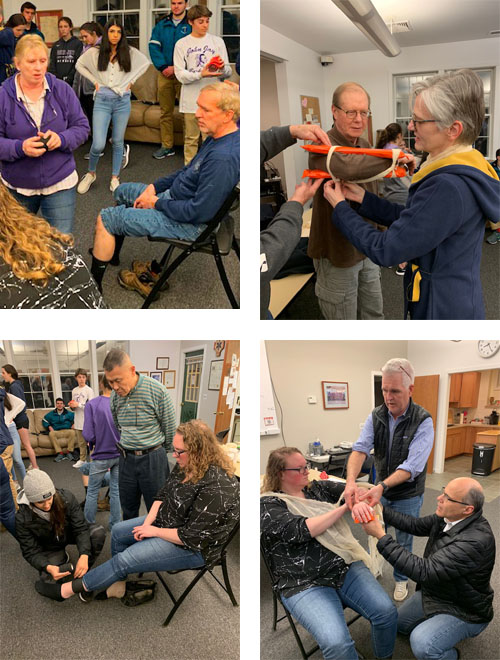 LVAC Assistant Captain Judy Saslow ran a "Full Splinting" drill prior to 2019 Leatherman Race in Pound Ridge Reservation. All members participated at three stations where different limb injuries were simulated. Included in the scenarios were bleeding control along with ankle and arm injuries where LVAC members applied dressings and sling and swatch stabilization techniques.
The Leatherman Race is conducted in wilderness settings where soft tissue and musculoskelatal injuries are common. LVAC Junior members are tasked with being the primary care givers as part of their professional development.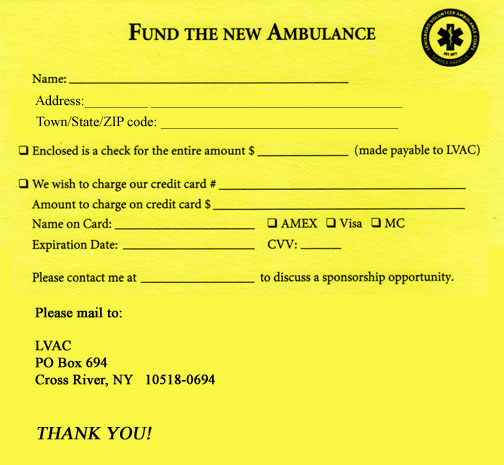 LVAC Announces 2019 Board
2019 Board Members include (l to r) Captain Dan Murtha, President Jim Reilly, Vice President Mark Sheeran, Assisitant Captain Judy Saslow, Director Mike Kis, Treasurer Mike Keech, and Secretary John McKeon.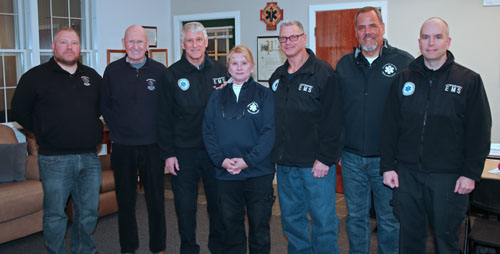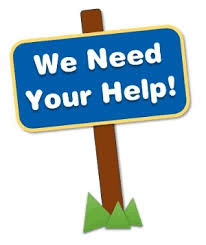 LVAC NEEDS YOUR HELP IN FUNDING OUR NEW AMBULANCE!
Our volunteers staff the ambulances day or night, rain or shine. Our mission is simple: To deliver emergency medical care to you and your family members in your time of need. That's 24/7/365. No snow days, no holidays … every single day.
LVAC's crews are not paid for their time, and our organization does not receive any tax-based funding whatsoever. No LVAC patient has incurred any out-of-pocket cost for our response, care, or transport. We are your friends and neighbors, and…
We really need your help right now! Our older ambulance, having made over 3000 runs, suffered an uninsured catastrophic electrical failure a few months ago. It was at the end of its service life and frankly it made no sense to repair it.
We have placed an order for a new ambulance which will cost us in excess of $250,000 when fully equipped. Unlike our previous rigs, it will be equipped with four-wheel drive, which will allow us to operate efficiently in all kinds of weather, particularly snow and ice. Even when the power is out and the roads are snow-covered, when you need help, you can depend on LVAC. Can we depend on you?
Please consider donating generously to help fund the new ambulance.
Click here for a donation form.
Thanks so much for supporting your community's ambulance service.

LVAC Supports SSFD's Annual Open House
South Salem resident Allie Bickler has her blood pressure taken by LVAC EMT Mark Sheeran at South Salem Fire Department's Annual Open House on October 13, 2018.

LVAC Executes Joint Drill with Golden's Bridge Fire Department

On May 8, LVAC performed a joint drill on automobile extrication with the Golden's Bridge Fire Department. LVAC members participate in two drills every month on various topics.

LVAC Supports the Annual Leatherman's Loop Trail Race at Ward Pound Ridge Reservation

Mike Kis and junior Corps members help tend to an injured runner

Photo by Jim Reilly

LVAC Supports Lewisboro Library

Volunteer Fair

Video of the Arrival of the AP Farm Fly Car,

generously donated by Adam Rose and Peter McQuillan of AP Farm in Cross River

Lewisboro Daily Voice Interviews LVAC Volunteers




LVAC Receives Vehicle Donation From AP Farm

LVAC Fly Car Donors Adam R. Rose and Peter R. McQuillan

The Lewisboro Volunteer Ambulance Corps (LVAC), the Town of Lewisboro's all-volunteer and community supported emergency medical service provider, received a new and fully equipped sport utility vehicle to serve as a "fly car" for rapid response to emergencies. A fly car allows EMTs to respond swiftly and to triage patients prior to the ambulance, which would then transport patients if necessary.

The fly car was donated by Adam R. Rose and Peter R. McQuillan, longtime Lewisboro residents, prominent philanthropists, and owners of AP Farm in Cross River. Known in the community for their donation of the AP Farm Athletic Fields to the Katonah-Lewisboro School District, the married couple has supported local, regional, and national causes for over two decades. The Lewisboro Library, the Jacob Burns Film Center, and the Westchester Land Trust are just a few organizations that have benefited from their generosity. "We can think of no local organization that expresses the selflessness and caring for our community more than LVAC. Peter and I are extremely proud to be able to present LVAC with this handsome and greatly needed vehicle," said Rose at the LVAC Gifting Ceremony held on September 6th.

The fly car is a custom built white 2016 Chevrolet Tahoe. It is fully equipped with the standard basic life support (BLS) medical equipment carried by an ambulance along with advanced tools including syringe epinephrine (a significant cost reduction from EpiPens), Narcan for drug overdoses, Continuous Positive Airway Pressure (CPAP) masks, an automated defibrillator, a Lucas Device for automated chest compressions, and communications equipment.

"Adam and Peter have made an incredibly generous gift that will enable LVAC to reduce care response time and to maintain our status as one of the most highly trained and skilled all-volunteer ambulance services in the region," said Lucian Lipinsky, Captain of LVAC. "We are humbled by their commitment to the health and safety of their community."


Mr. Rose and Mr. McQuillan presented the gift at the LVAC meeting of the organization on Tuesday night September 6. Members of the Lewisboro Town Board and representatives from some of the volunteer fire companies in town attended the presentation. Ann Hirsch, President of LVAC, commented that "With an increase in monthly calls (last month was a record high of 52) it is critical that our fleet of vehicles be ready for action. This new fly car will greatly support our work. We encourage others to follow Adam and Peter's example. They have previously made a substantial donation to the purchase of our ambulance, but this is only the second time in our 30 year history that someone has donated an emergency vehicle outright. Look for the AP Farm Fly Car at community events."

2018

Total Runs: 454