The original LVAC Ambulance, Memorial Day 1985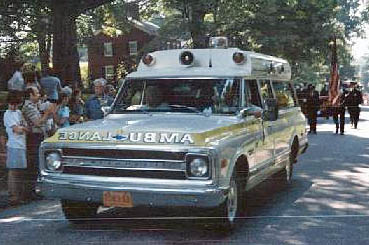 The Lewisboro Volunteer Ambulance Corps, known to mostly everyone in town as LVAC, was founded in 1977. It began with one used ambulance and a rented garage in Cross River.
In 1981, the current building at 777 Route 35, Cross River was dedicated. It was built by the citizens of the town, who contributed their hard work, their expertise in various fields of construction, equipment and materials. As we celebrate our 34st anniversary, our building has become even more comfortable with our new addition, which has given us much needed space for training and administration.