LVAC Hosts Another Successful Bake Sale!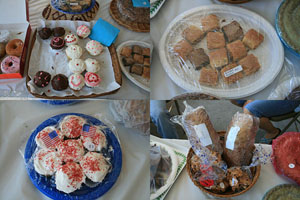 Thanks so much to all the bakers who brought their creations and to all the wonderful folks who bought them as part of our 2015 Bake Sale to support the work of the Corps!
Our popular bake sale fundraiser is held each year on a weekend in May or June (to be announced!) in front of DeCicco's Supermarket in the Cross River Shopping Plaza. Many generous and talented local bakers provide a delicious array of home baked goods for this highly anticipated two day event, from cookies, brownies and breads to award-winning cakes and pies!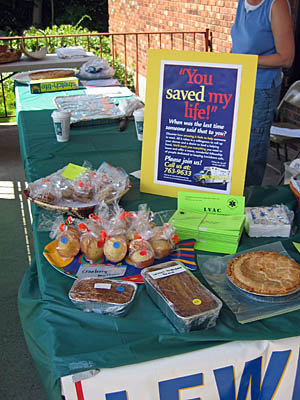 If you would like to donate home baked goods for the sale, or can lend a hand either day, please email us.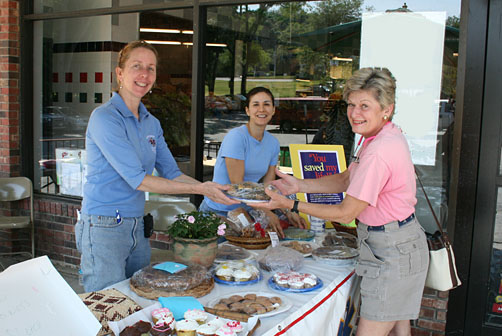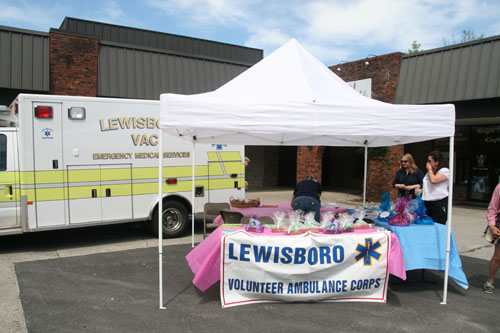 LVAC held its Annual Bake Sale a month earlier this year than usual on Friday, May 10, and Saturday, May 10. The Bake Sale is a wonderful opportunity for the community to give back to LVAC. Up to 100 local bakers create their masterpieces and donate them to us.
Despite a mix of weather, there was a continuous flow of baked goods from the beginning of the sale on Friday morning to midday Saturday. Additionally, there were people who remembered what they had purchased from last year and were waiting for that special bunt cake or pie to arrive. Other neighbors watching their waistlines might stop by just to offer a donation or chat about an experience they had with LVAC.
Interestingly, this year our sales were virtually identical on Friday and Saturday... which could be a first.
LVAC offers its sincere thanks to all of our bakers as well as the kind people of Lewisboro who purchased all the goodies. Since LVAC receives no financial assistance from any governmental agency and must rely on individual donations to maintain its service, public response to such fund raisers as our Bake Sale is so important.